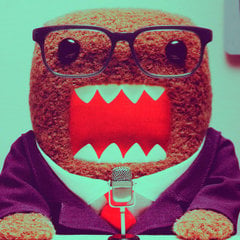 Markus Lenz
My mother loves my drawings
Montreal, Canada
Summary
I'm a graduated Graphic Designer working as an Art Director in the video games industry.
I already had my fair share of experience with 3d modeling and motion design with Deck13 before becoming a full time in house concept artist at Keen Games in Frankfurt. For several years I worked on the ps3 and xbox game Sacred 3 (Deep Silver) and the mobile hit Royal Revolt 1 & 2 (Flaregames). After I moved to Berlin and worked with SIXMOREVODKA on several unannounced projects and their own IP 'DEGENESIS'.
I'm currently Art Director at Gameloft Montreal.
I consider myself to be highly creative and versatile in many subjects, styles and can give guidance for any given art direction.
Skills
Concept Art
Concept Design
Environment Design
Character Design
Illustration
Marketing Illustration
Motion Graphics
Game Design
Game Development
Art Direction
Software proficiency
Productions
Video Game

Dungeon Hunter Champions

Year

2018

Role

Senior Concept Artist

Company

Gameloft Montreal

Video Game

Total War: Warhammer

Year

2016

Role

Freelance Illustrator

Company

Creative Assembly

Video Game

Portal Knights

Year

2016

Role

Concept Artist

Company

Keen Games

Mobile Game

Dungeon Hunter 5

Year

2015

Role

Freelance Concept Artist

Company

Gameloft Montreal

Book

Degenesis

Year

2015

Role

Illustrator

Company

SIXMOREVODKA

Mobile Game

Royal Revolt 2

Year

2013

Role

Concept Artist

Company

Keen Games

Mobile Game

Royal Revolt

Year

2012

Role

Concept Artist

Company

Keen Games

Video Game

Sacred 3

Year

2014

Role

Concept Artist

Company

Keen Games
Experience
Art Director at Gameloft

Montréal, Canada

Senior concept Artist at Gameloft

Montreal, Canada

March 2016 - September 2017

Freelance Concept Artist at Gameloft

Montreal, Canada

January 2015 - December 2015

Intermediate Concept Artist at SIXMOREVODKA

Berlin, Germany

January 2014 - October 2014

Concept Artist at Keen Games

Frankfurt, Germany

January 2011 - January 2014

Sacred 3 (multiplatform), Royal Revolt 1&2 (mobile)

Illustrator at Leuchtturm der Abenteuer

Frankfurt, Germany

January 2013 - January 2013

Illustrations, Cover- and Graphic Design for a series of childbooks called 'Leuchtturm der Abenteuer'

Illustrator at Giant Goblin Games

Salt Lake City, United States of America

January 2011 - January 2011

Board Game Illustrations for 'Storm the Castle'

Concept Artist at Deck 13 Interactive

Frankfurt, Germany

October 2010 - January 2011

2d, 3d Artist at Deck 13 Interactive

frankfurt, Germany

February 2010 - September 2010

Jade Rousseau, Reading the dead